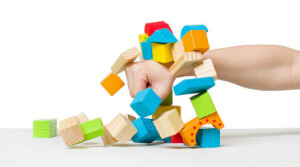 Are you looking to pay off your home loan faster? The good news is that you don't necessarily need to scrimp and save to do it.
Are you paying more than 4% on your home loan?
If you are paying 4% or more on your home loan you are paying too much!!! Interest rates are at historic lows in Australia and don't look like increasing any time soon.  Every variable home loan interest rate should start with the number three and anybody paying more than 4% is paying too much, and that includes fixed rates.
When did you last review you home loan?
By speaking to a qualified Mortgage Broker you may be able to save yourself thousands of dollars and pay off your mortgage faster!!
Top 5 tips to pay off your home loan off sooner –
Find a cheaper interest rate – if you can reduce your rate and keep repayments the same you are going to pay off your home loan sooner. Shop around to find a home loan that offers a lower interest rate than your current loan. A loan that offers a honeymoon or introductory rate can be good but you need to check that it is right for you. The savings tend to be short-lived and once the honeymoon period ends, you could end up with a more expensive loan. Make sure you seek advice and understand the loan you are choosing.
Make extra repayments. Every dollar and cent counts. If you get a pay rise the extra money you receive should go straight towards your home loan.
Have your salary deposited into an offset account. An offset account offsets the interest you are charged on your home loan. If you get paid $5,000 a month and those funds sit in your offset account for a few extra days per month, you could save a few hundred dollars in interest every year. It doesn't sound like much, but it all adds up. This can actually greatly reduce the interest that you pay, as the interest is debited at the end of the month and usually calculated daily.
Pay your repayments fortnightly or weekly instead of monthly. By choosing fortnightly repayments you'll pay half of your monthly repayments each fortnight. Since there are 26 fortnights every year, this is equivalent to making an extra month's payment each year. This means you'll build equity in your home more quickly, plus pay off your loan sooner and save on interest.
Keep your payments the same when interest rates drop – When the interest rates drop many mortgage holders consider lowering their payments and cashing in. A more beneficial approach is to keep your payments the same, or even pay a little more.
There has never been a better time to pay off your home loan and make the most of the record low interest rates.
At FinFit Lending solutions we offer free home loan reviews. That's right! There is no cost and no obligation for Donna to review your current loan and ensure it is the right product for your needs. We will compare your loan against hundreds of other loans from over 30 lenders, taking into account rates, fees and options to see if there is a loan better suited to you.
We make borrowing money easy!!!!